Contact Info & Free Estimate
Advanced Environmental Services
3100 Gravois Avenue
St. Louis, Missouri 63118
Phone:
314/865-2662
Cell Phone:
314/574-3542
Fax:
314/652-3542
Email:
dennis@aes-stl.com
more details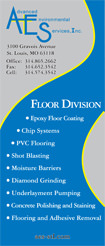 Environmental Remediation & Restoration

in St. Louis, Chicago, and Kansas City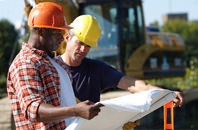 Advanced Environmental Services, Inc. is a well established environmental remediation firm located in St. Louis, Missouri. Our remediation and restoration specialists have a combined 30 years of experience in environmental remediation, demolition, and restoration.
Whether your needs are residential or commercial for mold remediation, asbestos abatement, lead remediation, or fire and water damage restoration, our environmental remediation company can help. You can be certain that Advanced Environmental Services will handle your situation using the most current equipment and techniques in order to completely and efficiently resolve any problem. We pride ourselves in our commitment to and ability to maintain sound ethics while knowledgably and expediently completing any project safely, on time, within budget, and in accordance with all regulatory agencies.
Request your Custom Environmental Remediation Estimate
Advanced Environmental Services offers our environmental remediation services to clients throughout the Midwest in cities around Missouri, Kansas, Illinois, and Iowa. If you are interested in learning how we can customize our mold remediation, asbestos abatement, lead remediation, demolition, and water damage restoration services to meet your needs, contact us for a free environmental remediation or restoration estimate and a personalized solution to your problems. Our environmental remediation services are available to industrial, commercial, and residential customers in and around:
St. Louis, MO
Kansas City, MO
Springfield, MO
Wichita, KS
Kansas City, KS
Chicago, IL
Our Environmental Remediation Services
As a leading environmental remediation company, Advanced Environmental Services offers a complete range of remediation and restoration services. Whether you are renovating a historic home, updating an old building, or demolishing an outdated property, we can help. Our services that are available to residential and commercial customers throughout Missouri, Kansas, Iowa, and Illinois include:
AHERA Certified Building Inspectors
Serving Missouri, Illinois, Iowa, Kansas Residential, Commercial, Industrial