Building Demolition Services in Missouri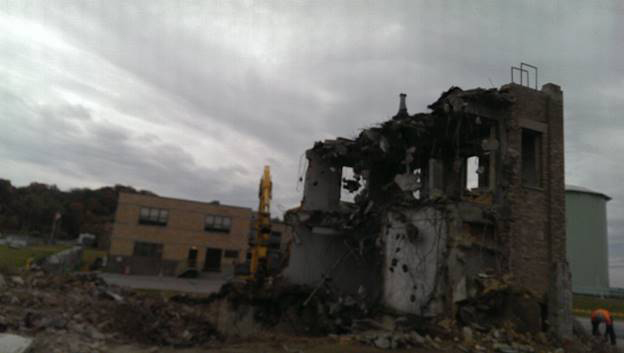 As a certified professional environmental remediation company, we offer a complete turnkey solution for your building demolition needs, and our contractors strictly adhere to the recommendations and guidelines set out by OSHA for the removal of any hazardous materials during demolition projects. Contact our environmental remediation company today to learn more about our building demolition services or to schedule service for your building in St. Louis, St. Charles, Columbia, and the surrounding areas.
Our Building Demolition Services
Benefits of choosing AES as your sole building demolition contractor include:
We can provide experienced, licensed professionals who are dedicated to providing structural demolition for project of any size, including commercial, retail, healthcare, and industrial institutions.
Our workforce has access to a wide range of machinery that is suitable for any sized project.
At AES, we recognize the environmental impact of every building demolition project. Prior to any demolition, our professionals start with all EPA and NESHAPS notifications and any federal laws concerning the removal of any hazardous materials. When necessary, we can combine asbestos abatement as part of the demolition package, along with underground storage tank removal, contaminated soil removal, and HazMat remediation.
Our professional and skilled workforce can provide a cost effective turnkey service that maintains your project schedules and quality standards.
By using AES as your sole contractor, we will have the full knowledge and sensitivity towards the needs of your project that often gets lost when handing reports between multiple contractors.
AES take great pride in ensuring the compliance of all federal, Missouri state, and local regulations associated with abatement and demolition projects.
Special Concerns for Building Demolition Projects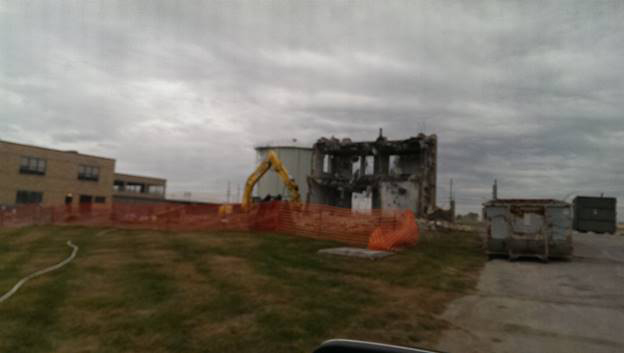 There are many things to consider when buildings require demolition. This includes not only safety concerns throughout the demolition process, but there are also many environmental considerations that come into play as well.
Many Missouri properties that were built before the 1980's had both lead-based products and asbestos used in their construction. As both of these hazardous materials have been shown to have serious health risks associated with them, special care needs to be used in building demolition projects containing these materials. In many cases, there will need to be special remediation or abatement services completed prior to any demolition work.
As part of our building demolition service, AES offers a complete lead and asbestos remediation and abatement service. Our experts can test any suspect materials, control their removal, and have these disposed of in the correct manner prior to demolition. Our abatement professionals will also handle all legal notifications and permits associated with hazardous material removal.
An Overview of Our Demolition Process
AES understands the implications of building demolition and the effects it can have on the surrounding area and the environment. Therefore, we will  remove any materials deemed fit for recycling prior to demolition. These can include:
Bathtubs, sinks, and toilets
Bricks and stones
Dimensional lumber
Doors and windows
Marble and wooden flooring
Once all suitable items have been removed and demolition begins, other factors that may affect the surrounding areas must be considered, such as:
Noise
Dust from breaking bricks and rubble
Vibration that may affect surrounding buildings
Flying debris
Uncontrolled unintentional collapse
AES provides skilled building demolition contractors who are qualified in dealing with such matters. Any disruption is kept to a minimum and all waste is separated for disposal to the appropriate authorized site.
Contact Us for Building Demolition in St. Louis, St. Charles, & Columbia, MO
To learn more about our building demolition services or if you have concerns regarding handling hazardous materials during your demolition project, our professionals can assist you with your requirements. Contact us today!