Concrete Sealing Services in Missouri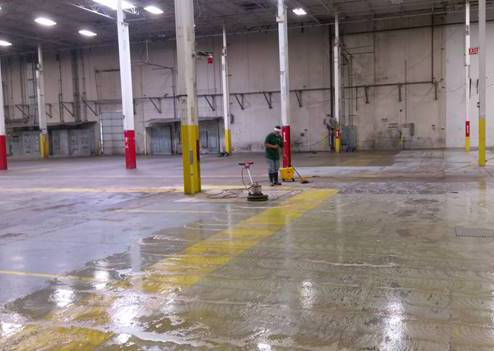 We provide concrete sealing services that are ideal for a number of uses and situations. If you have considered concrete polishing and staining services and are looking to keep it sealed and protected, we can help! Or if you wish to revive an old concrete surface to give it a fresh look or moisture and chemical resistance, our concrete sealing service can also help you to achieve this.
To learn more about our concrete sealing services, contact the experts at Advanced Environmental Services today to find out more.
What is Concrete Sealing?
Concrete is by nature a permeable surface, which can make it vulnerable to chips, cracks, and erosion from exposure to certain chemicals or heavy use. Concrete sealing strengthens and protects your concrete, increasing its durability against moisture penetration, cracks or chips, and chemical spills. Concrete sealing also creates an impenetrable surface, making flooring resistant to stains and easier to clean if oil or other chemicals are spilled.
Concrete sealing can be done in combination with other services such as concrete polishing or staining to protect the finished surface, or rough concrete can be sealed to strengthen concrete and create an impenetrable surface.
Concrete Sealing - Who Needs it?
Thanks to the strength and durability concrete sealing provides, this is ideal for:
Manufacturing plants
Industrial plants
Warehouses
Hospitals
Car and boat showrooms
Garages
Industrial kitchens
and more
Sealing Concrete with Liquid Vapor Barriers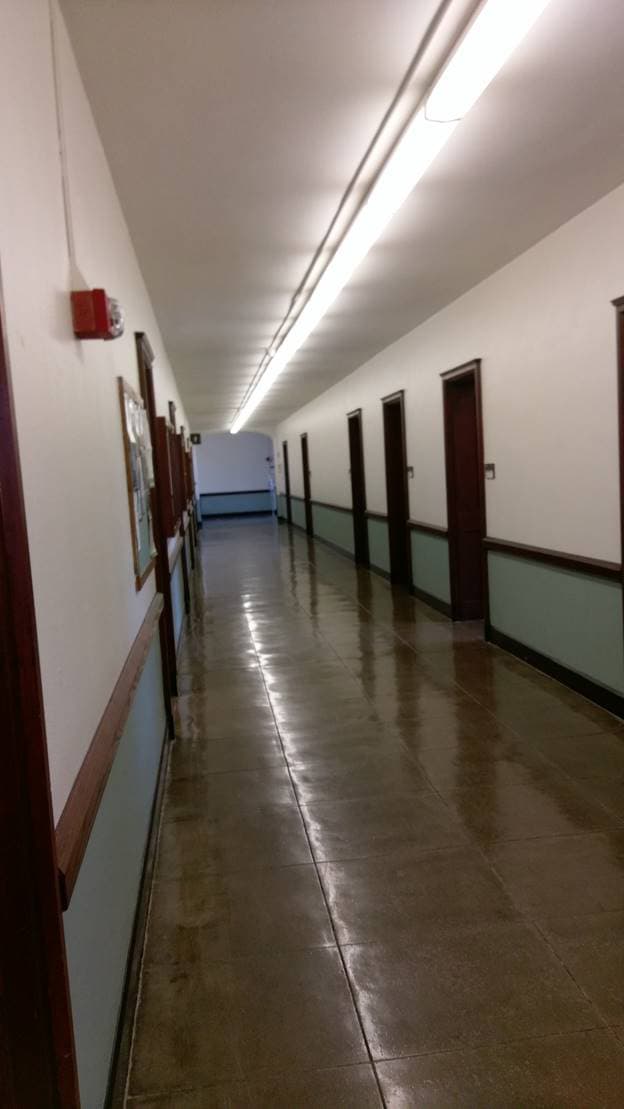 In addition to concrete sealing, we can also provide high-quality epoxy vapor barrier installation. Once applied to concrete subfloors, these liquid epoxy coatings can protect against water vapor and liquid penetration. As water vapor transmission is reduced to near zero, vapor barriers can drastically reduce the potential occurrence of water and mold problems.
Vapor Barrier Installation
Our professional vapor barrier installation teams are capable of providing quick and effective results with your installation. These products are ideal for old or new concrete and can penetrate and bond with wet or dry concrete floors.
In the instance of new builds, they can be applied to concrete floors that are only 5 days old and can cure in 5 to 12 hours, thus requiring very little downtime.
During application our skilled installers ensure that all dust, oil, and dirt is removed and that humidity testing is conducted. Once these key steps have been completed, our installers apply the concrete sealing epoxy vapor barrier. In some cases, this may only require one coat to be applied.
Contact Us for Quality Concrete Sealing in St. Louis, St. Charles, & Columbia
No matter how large or small your requirements, AES is up to the job. Contact us today to learn more about our concrete sealing services or to request a quote for your project. Our experts are always on hand to answer questions and provide a quote on your specific project.