Asbestos Disposal Regulations You Need to Understand
From the first moment you think you might have an asbestos issue, the paperwork will start. The type of asbestos and quantity of asbestos containing materials (ACMs) on your premises can have an impact on what treatment and asbestos disposal methods are available to you. Whatever your options, there will be paperwork required that covers everything in detail not just from your inspection, but through the remediation or demolition, and all the way to how you can dispose of said materials.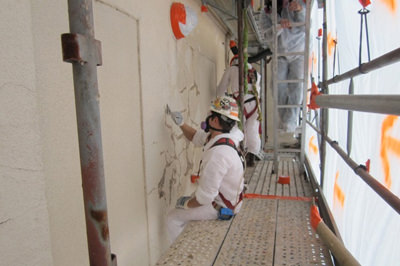 A Advanced Environmental Services, our St. Louis, St. Charles, and Columbia asbestos disposal experts are here to help make sure all regulations are followed so you do not have to worry. Contact us today to learn more about our asbestos remediation services and to schedule a consultation.
State Air Pollution Requirements
Before beginning any asbestos remediation, one of the first documents that must be completed is the "Asbestos Project Notification," which is available from the St. Louis County Air Pollution Control Program. This form requests information on the amount of material found containing asbestos, and ensures that qualified professionals will be on site during the project. This form should be submitted at least 10 working days prior to the project starting. The results of your asbestos survey should also be included along with your application.
Upon receiving the Notification, the Air Control Department will review the project to ensure everything is following compliance, and they will issue an approval letter, no work should begin until this letter has been received.
Asbestos Disposal Requirements
Many of the guidelines for removing and disposing of asbestos containing materials are controlled by the EPA, especially where the transportation of ACMs is required. Asbestos containing materials can fall under two types - friable and non-friable - and the requirements for asbestos disposal can be different for both of these types. The following practices should be followed when regulated asbestos containing materials are involved.
Disposal of Friable ACMs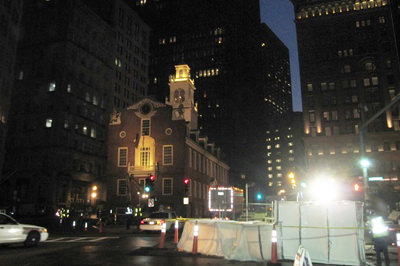 The EPA should be notified of the intention to renovate or demolish and of any asbestos disposal plans
All regulated ACMs should be removed from the facility before any demolition commences
All regulated ACMs should be properly wetted before, during, and after asbestos removal
All regulated ACM should be handled and disposed of in an approved manner
Disposal of Non-Friable ACMs
Non-friable asbestos falls into two categories:
Category 1 – This is any asbestos containing gaskets, resilient flooring, or asphalt roofing that contains more than 1% asbestos. This must be tested for friability prior to any work commencing to see if is it subject to the NESHAP (National Emissions Standards for Hazardous Air Pollutants).
Category 2 – These are any ACMs which fall outside of category 1, and also contain more than 1% asbestos, these can include cement siding, transit board shingles, etc. which have been exposed and damaged by severe weather conditions.
Learn More About Asbestos Disposal Requirements
Materials that are removed from regulated projects involving threshold quantities of regulated ACMs must be controlled according to the department's requirements. The asbestos waste must be transferred to an approved sanitary landfill by registered abatement companies.
Non-friable asbestos materials are not regulated to the same degree, although these materials are considered solid waste and must also be taken to an approved landfill as in accordance with the Solid Waste Management Law. Before any asbestos disposal, the facility should be contacted to determine how the materials should be packaged to prevent any air contamination.
As you can see, throughout the whole process when dealing with asbestos removal, there are regulations controlling how each stage of the operation should be undertaken. Without the help of a professional asbestos disposal company, it is easy to miss one aspect of the regulations, leaving you exposed to potential penalties, fines, and health risks.
At AES, we are well versed in the asbestos disposal requirements that are laid down by federal and Missouri law, and our professionals make it their duty to make sure your project runs as smoothly as possible.
For more information on how the professionals at AES can help you stay in compliance with asbestos removal requirements, contact us today.