Home Mold Removal:

Introduction to Mold Growth & Removal in Homes
Mold growth in homes is a serious and common problem for many homeowners. Mold can cause a number of health problems including cold or flu-like symptoms or even serious infections. If you have found mold in your home, it is important to begin the home mold removal process as soon as possible. By using professional mold removal services from a mold remediation company, such as Advanced Environmental Services, you can be sure that all of the mold is removed while avoiding further contamination and reducing the risk for mold problems in the future. Contact Advanced Environmental Services today to learn how we can fix the mold problem in your home with our mold inspection and complete home mold removal services available to customers throughout Missouri, in St. Louis, St. Charles, & Columbia.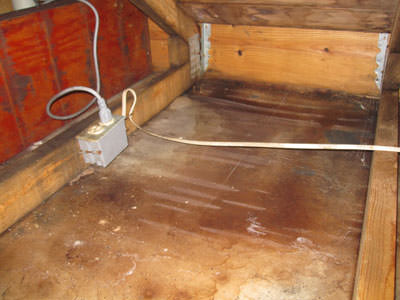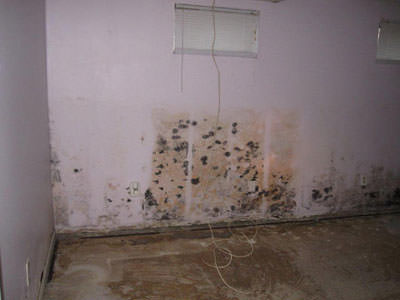 Health Dangers of Mold & Mold Removal in Homes
If you have a mold problem in your home that requires mold removal, your family members may begin experiencing one or several of the many different health effects and symptoms commonly caused by exposure to mold spores. Some of the common health problems that can occur in adults and children as a result of exposure to mold in the home can include headaches, breathing difficulties, skin irritation, allergic reactions, and aggravation of asthma symptoms. The specific types and severity of symptoms that individuals will encounter as a result of mold growth in homes depends on the specific types and amounts of mold present as well as an individual's allergies or sensitivities. Regardless of the severity or type of symptoms that your family members are experiencing, mold growth is a serious issue, and home mold removal is important to create a safe living environment for your loved ones.
Common health problems that signify a mold problem and help individuals recognize a need for home mold removal include:
Allergic Reactions: Inhaling or touching mold spores can cause allergic reactions in some individuals including sneezing, runny nose, red eyes, and skin rash. Additionally, because repeated exposure can increase sensitivity to mold, mold removal should be done as soon as mold problems are recognized.
Asthma: Mold can trigger asthma attacks in individuals who are allergic to specific molds. Additionally, exposure to mold in homes can worsen asthma in non-allergic people.
Hypersensitivity Pneumonitis: This disease, while uncommon, can result from short-term or long-term exposure to molds. Hypersensitivity Pneumonitis has symptoms similar to those found in bacterial pneumonia.
Irritant Effects: Mold can cause an irritation or burning sensation in the eyes, skin, nose, throat, and lungs. These irritant effects of molds are some of the common health problems that lead individuals to seek home mold removal.
Opportunistic Infections: Individuals with weakened immune systems are often more vulnerable to infections commonly caused by mold spores such as Aspergillus fumigates or Trichoderma.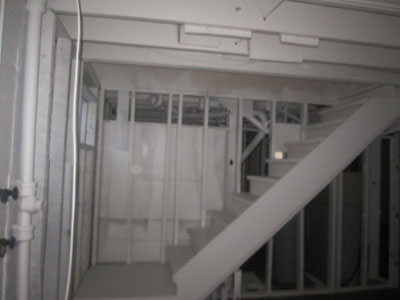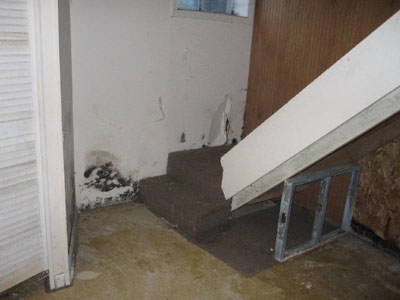 About Home Mold Removal
If you have found mold in your home, it is important to act quickly to remove the mold and treat the cause of the problem. You can attempt home mold removal yourself following the home mold removal guidelines from the EPA, or you can contact a mold remediation company for your home mold removal services. Contacting Advanced Environmental Services for your home mold removal project will ensure that proper methods are followed during mold removal to prevent health problems and the spread of mold spores. Additionally, our professional home mold removal services will address the cause of your mold issues, preventing mold problems in the future.
If you are deciding whether to hire a professional or to attempt a do-it-yourself approach to your home mold removal, the EPA has determined several guidelines to help with this decision. The EPA recommends that you hire a professional mold removal company for your project under the following circumstances:
If you find mold growth covering more than 10 square feet or there has recently been a significant amount of water damage, it is recommended that you use professional home mold removal services.
If you suspect that your home's heating / ventilation / air conditioning system may be contaminated, you should not turn on the system and should consult a professional home mold removal company.
If you have elevated heath concerns for yourself or your family members during the mold cleanup process, you may want to consult a professional mold remediation company prior to mold removal.
Additional Home Mold Removal Resources