Concrete Polishing Services in Missouri
From our headquarters in St. Louis, Advanced Environmental Services has provided high-quality concrete polishing services to numerous clients around the region. We can advise you on how this can transform your large area flooring to provide a high-quality surface that will last for years to come, as well as provide comprehensive concrete polishing services including removing old flooring and floor adhesive removal to prepare the surface for polishing.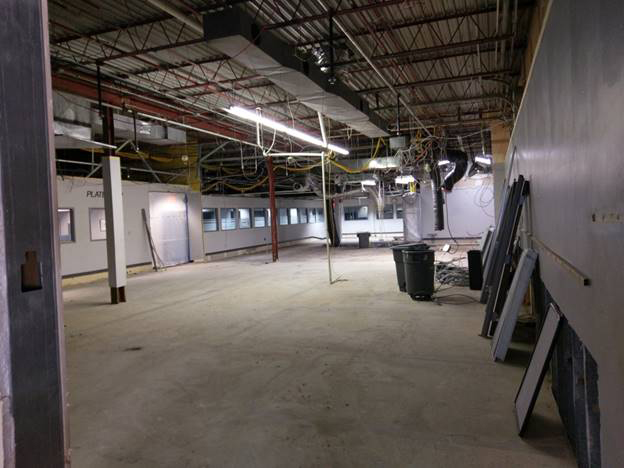 BEFORE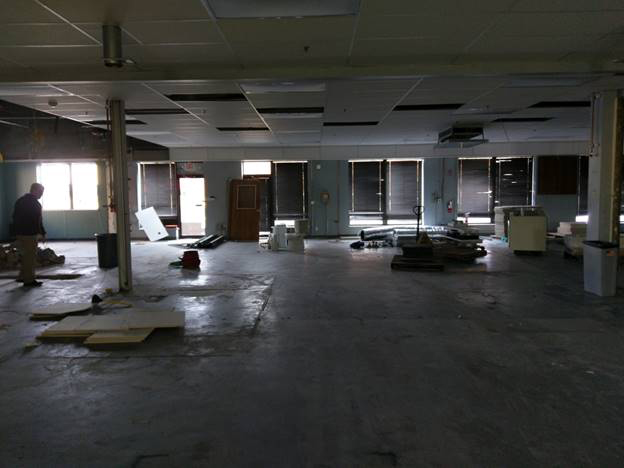 BEFORE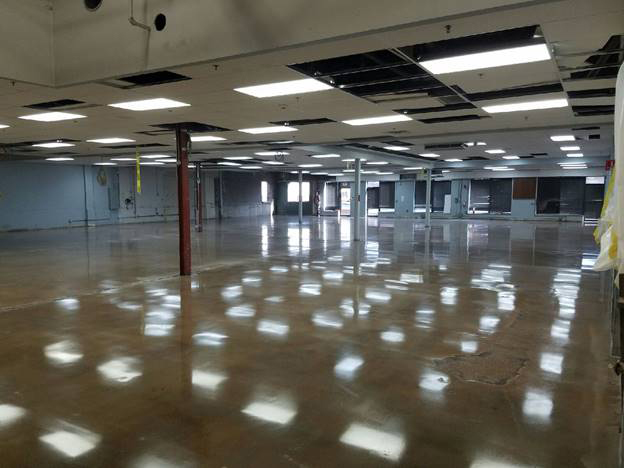 AFTER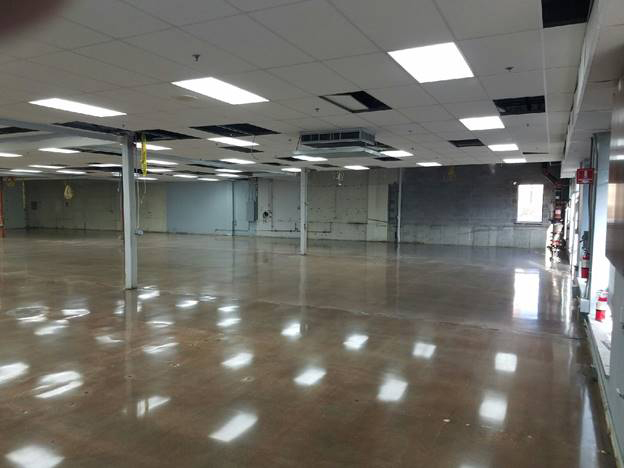 AFTER
Contact our concrete polishing experts today to learn more!
What Is Concrete Polishing?
If you are looking to transform your concrete floor, concrete polishing could be the perfect choice. We use state of the art concrete grinding equipment to first smooth the flooring surface. Once the grinding has been completed, the concrete surface is polished to bring out a high gloss finish that is both attractive and very low maintenance.
This surface treatment will not make the surface slippery, and when the need for cleaning arises, a simple damp cloth or mop is all that is required. On top of all that, the durability of the polished surface will last for many years to come!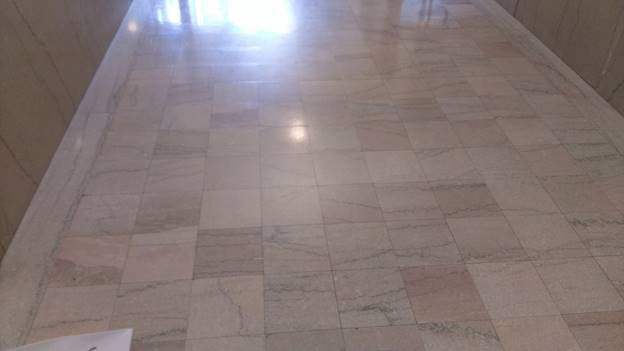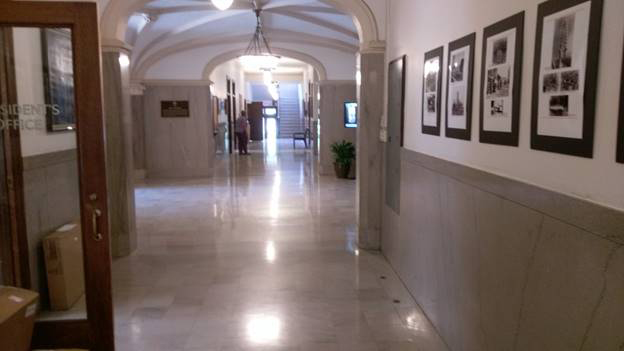 Who Needs Concrete Polishing?
Clients who can benefit from concrete polishing are often owners of large industrial or commercial buildings such as:
Manufacturing Plants
Large Office Buildings
Schools & Universities
Hospitals
Malls and Large Showrooms
Car and Boat Showrooms
Garages
What is the Concrete Polishing Process?
The high-tech concrete polishing machines that we use at AES use discs, which have been impregnated with real diamonds. Each stage of the grinding and polishing process uses a finer grade of diamonds, resulting in a smooth surface.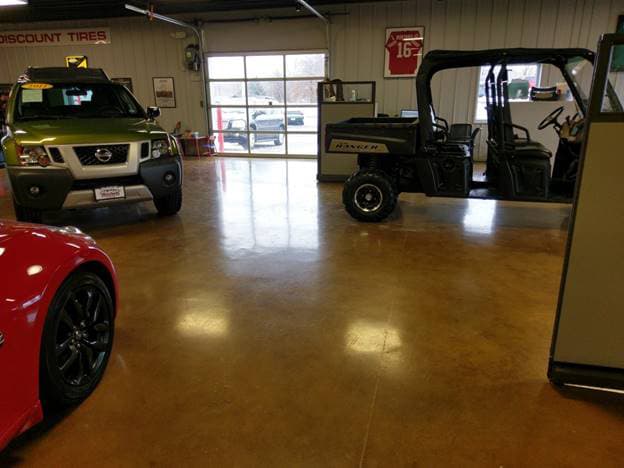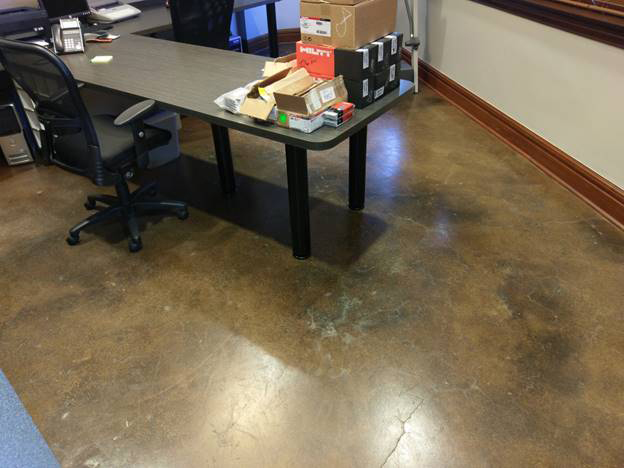 In the final stage of our process, we use the finest grade of diamond grit discs to make the surface shiny. Oftentimes a polishing compound will also be used to remove any residue that may remain.
Benefits of Concrete Polishing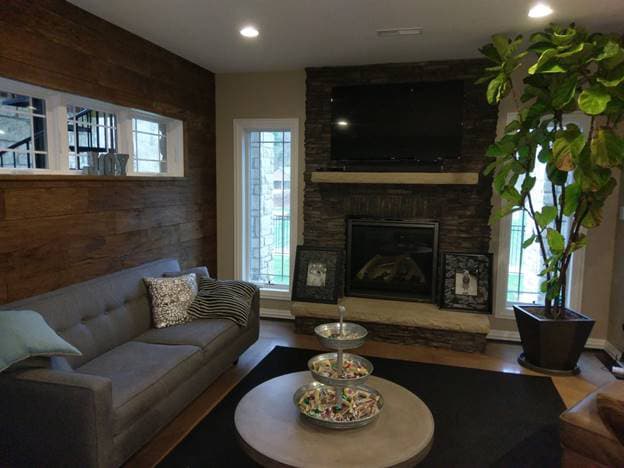 There are many benefits to concrete polishing for large-scale establishments, these can include the following:
Durable & Low Maintenance – The surface remains as durable as a normal concrete surface, but with the added benefit of a high gloss shine, and is highly resistant to staining and chipping, even if used in high traffic environments. Depending on the degree of traffic in the area, the surface may have to be refinished every five to ten years. This process is very quick and causes very little downtime.
Affordable Cost – The finish you obtain from our concrete polishing services often is thought to resemble stone or other costlier materials. Compared to most other forms of durable flooring, polished concrete is more affordable and in most cases much quicker to implement.
Environmentally Friendly - Not only does this type of flooring produce less waste, but also concrete polishing can improve indoor air quality by either reducing or eliminating the buildup of dust, mold, and mildew. It can also help cool the environment in warmer weather.
Attractive – Concrete polishing in conjunction with concrete stains can create unique and eye-catching surfaces that will make your business stand out.
Contact Our Concrete Polishing Experts in St. Louis, St. Charles, & Columbia
If you are looking to transform your concrete floors into something that will wow your visitors or customers, look no further than AES. Contact us today to request your free quote!