Asbestos Removal Service in St. Louis, St. Charles, & Columbia, MO
Asbestos containing materials can be a health hazard in your building especially as the materials break down or are disturbed during renovation or demolition projects. Depending on your final objective, be it demolition or major renovations, the cost of asbestos removal service can vary greatly. By choosing AES as your sole contractor for testing, asbestos removal, and renovation or demolition, the final cost can be less than if you hire three separate contractors for each stage. Additionally, we are experienced experts who can safely and properly ensure complete asbestos abatement services.
Contact us today to learn more and to request an asbestos removal service quote!
Why Choose AES for Your Asbestos Removal Service?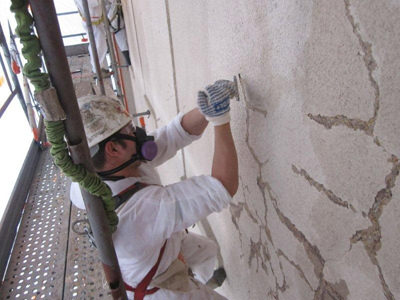 As a leading asbestos removal company in Missouri, it is our aim to provide our clients with a full-service experience, where everything is taken care of and done right the first time. From our initial survey through the job's completion, there will be a single team of experts dealing with the project. This prevents communication errors and wasted time due to passing reports between multiple contractors and ensures a smooth and efficient project.
Project Planning
From our initial contact, our staff can assist you in mapping out the asbestos removal service project, which will accommodate the needs of your premises and your daily operations. We will not only guide you through the complicated regulations when dealing with asbestos, but most of the relevant paperwork can be obtained by us on your behalf. AES always aims to deliver on schedule and within budget project management as part of our asbestos removal service.
Our Employees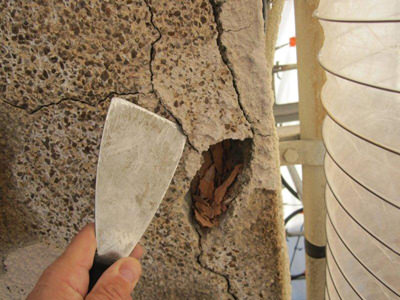 All of our employees have extensive construction experience in the asbestos removal service industry. From scaffolding and reconstruction to selective demolition, AES is capable of properly managing any type of work related to your asbestos removal needs. Our employees take pride in supplying high quality asbestos removal services, as well as related construction services.
Health Problems
Asbestos only becomes a problem when it starts to deteriorate or has been disturbed during a construction or renovation projects. As a matter of health, it is best to leave any broken asbestos containing materials alone and contact professionals who are equipped to deal with such matters. It only takes a small amount of exposure to asbestos fibers to increase the risk of Lung Cancer, Asbestosis, and Mesothelioma. Our professionals have the experience and equipment to properly dispose of and asbestos containing materials.
Obtaining Reports & Permits for Asbestos Removal Service
When dealing with asbestos, we understand that there are some legal restrictions and requirements that come into play. At AES we provide full certificates and reports and will obtain any permits required from local regulatory agencies and government regulatory agencies. As part of our asbestos removal service process, we also include any permits from the HSE, EPA, and OSHA if these are deemed necessary when performing asbestos testing.
Material Disposal
As a full service asbestos abatement company, we completely handle the disposal of any materials that contain asbestos. Your safety is our ultimate concern. All suspect materials are stringently confined and transported to a designated landfill site where they can pose no further threat.
Contact Us for Asbestos Removal Services in Missouri
At Advanced Environmental Services, we aim to provide a one stop asbestos removal service solution in order to give our clients the highest quality service and the most competitive prices.
For a full breakdown of our asbestos removal service offerings in St. Louis, Columbia, and St. Charles, contact us today.