Asbestos Encapsulation Service in St. Louis, St. Charles, & Columbia, MO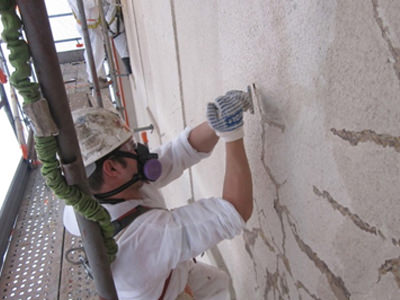 In certain circumstances, it may not be possible to remove all asbestos safely. If this is the case, another option is to leave the asbestos in place and seal it off from further exposure and the possibility of becoming damaged. Contact our asbestos encapsulation service professionals today to learn more or to schedule an appointment to evaluate your Missouri home or business.
What is Asbestos Encapsulation?
As asbestos abatement and remediation specialists, we offer a complete asbestos encapsulation service. This includes safely encapsulating and sealing off any asbestos containing materials rather than completely removing them. Our qualified surveyors will explain not only the advantages and disadvantages of encapsulation, but also the price advantage when compared to complete removal.
Although encapsulation can be a very practical and affordable solution, it is important to understand that it does have limitations. For example, if the asbestos is already badly damaged, it is not considered safe. Additionally, if the encapsulation could become damaged or disturbed by water, this would also be considered unsafe. The final downside is that once you have had any encapsulation done, you are discouraged from any future renovation in that area involving drilling or sanding as the encapsulation could become damaged, reducing or eliminating the effectiveness.
Why You Need Asbestos Encapsulation Service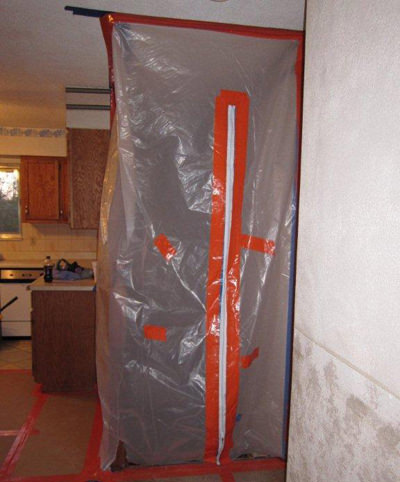 Asbestos fibers are very harmful to humans. Once the asbestos containing materials become broken and the fibers are disturbed, they can become airborne and can be breathed into the lungs. As a result, exposed individuals are at a greater risk of developing asbestosis, mesothelioma, or lung cancer.
Other reasons to consider our asbestos encapsulation services are:
The cost is more affordable than complete asbestos removal services
Alternative building materials are not as effective and degrade much quicker
Asbestos containing building materials are typically very strong and durable
How Does Asbestos Encapsulation Work?
Asbestos encapsulation service is a process of coating any asbestos containing materials with a special sealant that will prevent any release of asbestos dust into the atmosphere. There are 2 types of sealants which can be used for this purpose, and although they differ in how they work, they both serve the same purpose:
Bridging Sealant – This sealant covers the surface of the asbestos and keeps it from getting into the air.
Penetrating Sealant – This sealant can soak into the asbestos containing materials and bind the internal fibers, this has the advantage of retarding any hazardous fallout.
Asbestos encapsulation service helps:
Improve the material's appearance
Repair and seal any damaged or exposed edges
Reduced fiber release resulting from degradation
Increase the lifespan of the material
Protect against future damage
Contact Us for an Asbestos Encapsulation Service Quote in Missouri
No matter what size your property, AES's asbestos encapsulation service can be one of your best options. Not only is it cost saving, but disruption to living arrangements or everyday business will be reduced. In most circumstances, the encapsulation service can be carried out while people are still in the vicinity.
If you are a home or business owner in Missouri considering our asbestos encapsulation service, contact the experts at AES now for a consultation! We proudly serve St. Louis, St. Charles, Columbia, and the surrounding areas.