Epoxy Flooring Installation
Advanced Environmental Services offers epoxy floor coating installation and application using a trusted epoxy flooring product. This durable epoxy flooring is an ideal coating for use over concrete floors in commercial and industrial buildings including in manufacturing plants or warehouses. This epoxy flooring, installed by our experienced professionals, offers a high gloss, hard wearing, and durable surface. If you are looking for a company to provide quick and convenient epoxy floor coating installation, contact Advanced Environmental Services today to learn more about this durable, self-leveling epoxy flooring. Learn more about Epoxy Flooring.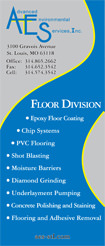 Download Epoxy Flooring Brochure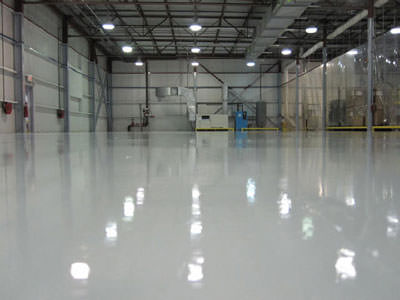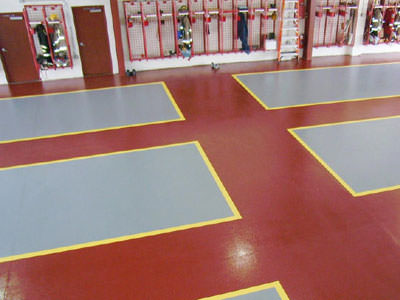 Advantages of Epoxy Flooring
The epoxy floor coating, which is available for professional application from Advanced Environmental Services, offers a high-gloss, durable surface coating for concrete floors. This epoxy flooring offers a number of advantages including: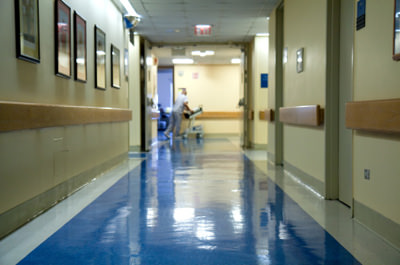 Varied film thickness: Because our epoxy flooring can be applied with a variety of thicknesses, it can be used for a variety of applications making it extremely versatile.
Chemically resistant surface: Once installed, this epoxy flooring is durable and chemically resistant making an ideal concrete floor coating for use in manufacturing and industrial plants.
Self-leveling: This epoxy floor coating is self-leveling, making it quick and easy for our team to install over new or old concrete floors.
Hard wearing, durable surface: Epoxy flooring creates a high performance surface over concrete floors, which is seamless, durable, and attractive. Therefore, after our professional epoxy flooring application, you will have a durable floor for years to come.
Environmentally friendly flooring: Epoxy flooring is an environmentally friendly flooring solution for commercial and industrial buildings that makes "going GREEN" affordable and easy.
Easy to clean nonporous, seamless surface: Epoxy flooring turns permeable concrete floors into a high-gloss, durable surface that can easily be wiped free of dust or debris. Because epoxy flooring results in a nonporous, seam-free surface, it will not trap dirt, making this flooring choice ideal for food preparation and packaging plants as well as for buildings in the pharmaceutical industry.
Improved safety: Epoxy Flooring is impact resistant, slip resistant, and fire resistant. It also improves safety in a work area by improving brightness by 300% and outlining safety zones.
Productivity increasing abilities: Our epoxy flooring can increase productivity in a factory, warehouse, or industrial plant by reducing wear on transport vehicle, providing faster material movement, and preventing wear and damage to the floor.
Cost efficient flooring surface: Affordable epoxy flooring is a cost effective solution because it is able to reduce lighting costs and floor maintenance and cleaning costs. Finally, because this durable surface is resistant to chemical deterioration, a single, affordable application will last for years.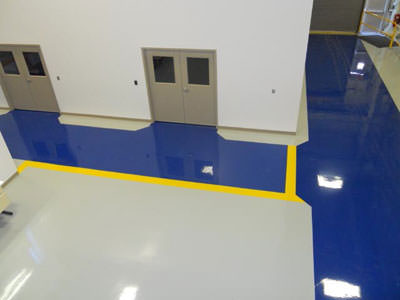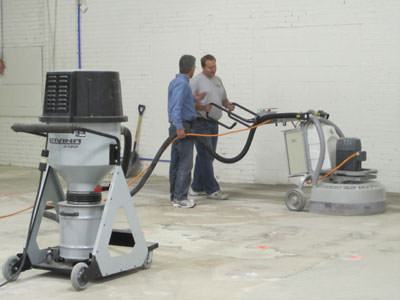 Epoxy Floor Coating Uses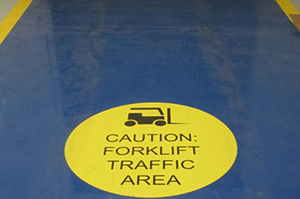 Our epoxy floor coating product is a durable epoxy flooring that can be used for a variety of commercial and industrial applications. With a quick and easy application process, this concrete floor coating option is ideal for use in commercial and industrial buildings including in:
Commercial Facilities
Industrial Plants
Food and Beverage Plants
Pharmaceutical Manufacturing Buildings
Water and Wastewater Treatment Plants
Laboratories
Storage and Shipping Warehouses
Architectural Applications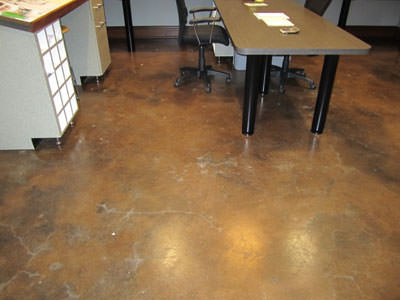 Stained Concrete Flooring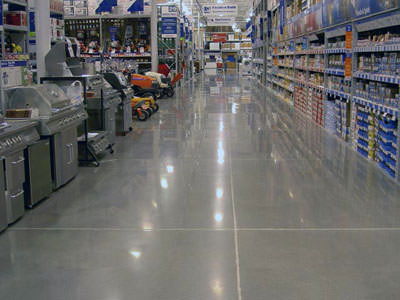 Polished Concrete Flooring
Choosing Professional Epoxy Flooring Installation
Advanced Environmental Services offers epoxy flooring installation services throughout Missouri in cities including St. Louis, St. Charles, and Columbia. With our professional epoxy flooring installation services, we can turn old or new concrete floors into durable, functional surfaces. If your building is new construction or has new concrete floors, epoxy floor coating can help improve the durability of the surface, making it last for years to come. If your building has older concrete floors, epoxy flooring will bring new life to your building. Even if your old concrete floors are in poor condition, an epoxy floor coating can be an affordable option for restoring damaged floors. Therefore, our epoxy flooring installation helps you avoid the costs of new concrete or other expensive flooring choices.
To learn more about our professional epoxy flooring application services for commercial and industrial concrete floor coating, please contact Advanced Environmental Services today.
Epoxy Flooring: Learn More
You can learn more information about epoxy floor coating and concrete finishing services by visiting our Epoxy Flooring and Concrete Finishing website. Here you can learn about: