Hotel Demolition Service in Missouri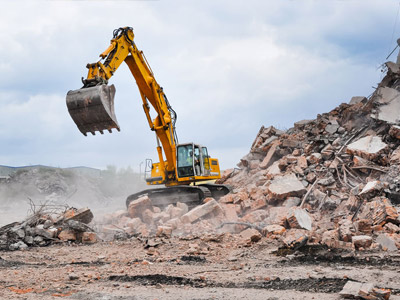 Hotel demolition can bring with it many unwanted surprises. No matter how large or small the project may be, our professionals at Advanced Environmental Services have many years' knowledge and experience in dealing with any problem that can arise with a demolition project or hazardous material abatement.
In the St. Louis, St. Charles, Columbia, or surrounding areas, contact AES today to learn more and to speak to a friendly representative about your hotel demolition project.
Specialized Hotel Demolition Services
Many older hotels require demolition, either for a cosmetic makeover or for business expansion. These older buildings often contain hazardous materials, such as asbestos, lead, and mold, and therefore special procedures need to be followed. Additionally, oftentimes a hotel requiring demolition or remodeling may still need to continue business as usual in a portion of the building, while another portion is demolished. As a fully qualified asbestos abatement and mold remediation contractor experienced in providing demolition and environmental remediation services throughout Missouri, AES is more than capable of completing these types of projects and handling any challenges that may arise.
We can handle hotel demolition or remodeling projects of any size. Our professionals have access to a full range of specialized equipment to complete any hazardous material abatement or demolition that is required.
Our experts can provide full mold, lead, and asbestos abatement services, including testing prior to any hotel demolition work, as well as handling any necessary legal paperwork that accompanies the removal of asbestos or other hazardous materials. If asbestos is found, our skilled workforce seals the affected area, and all materials are segregated and sealed as per government regulations and disposed of to an authorized landfill.
During our operations, air filtration systems are used to prevent any asbestos fibers or other hazardous materials from entering the atmosphere and into the areas of your business where hotel demolition is not being conducted.
Our Commitment to Environmentally Friendly & Safe Demolition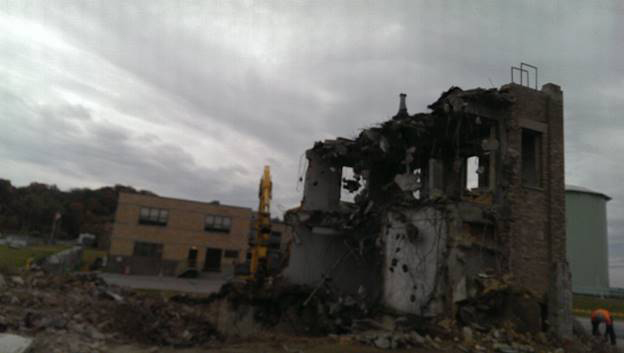 We are proud to offer a full range of services, from complete hazardous material abatement and hotel demolition, to specialized interior demolition. By choosing AES as your sole contractor, our professionals and skilled workforce operate with safety and concern for your premises and any occupants that may still be in residence as our number one priority. All materials with a salvageable value can be removed and segregated before hotel demolition, and all areas will be left in a safe, legal, clean, and workable condition once the project has been completed.
Request a Hotel Demolition Quote in St. Louis, St. Charles, or Columbia
To learn more about either our hazardous material abatement or specialized demolition services, contact us today. The professionals at AES are happy to answer any questions you may have or provide you with a personalized quote that will meet your specific needs and requirements.