Concrete Staining Services in Missouri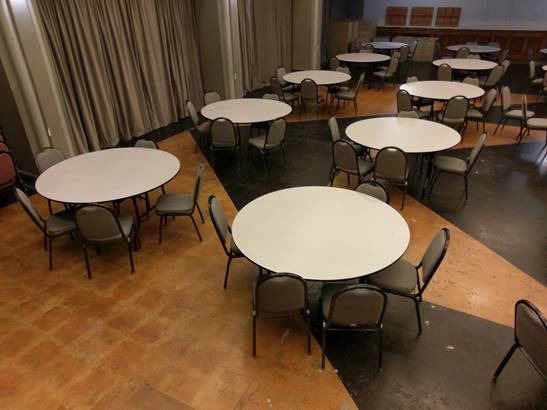 Similar to concrete grinding or concrete polishing, concrete stain application can totally transform your floor into a thing of beauty. With our concrete staining services, we offer a variety of stains that can produce many different finishes, or you can utilize a combination to create a unique look to fit your personal tastes.
For concrete staining services in St. Louis, St. Charles, Columbia, and the surrounding areas, contact Advanced Environmental Services today to learn more.
What is Concrete Staining?
Once a floor has been ground and polished, our installers can apply a variety of concrete stains that can transform the floor to your desired look. As the end result, concrete staining gives your floor the appearance of stone or marble at a fraction of the cost of the real material.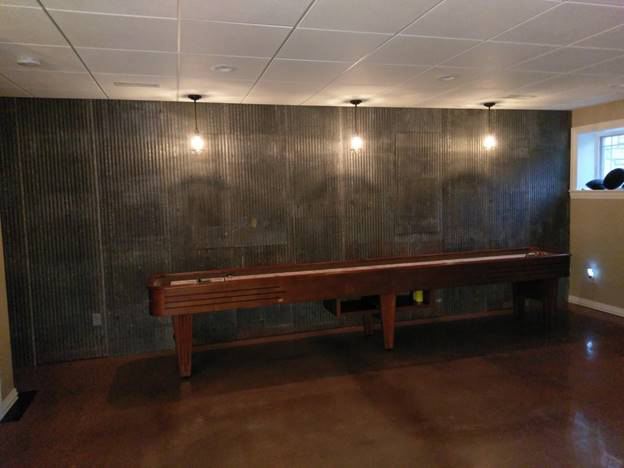 Our experts at AES can apply concrete staining to either new or old concrete. Once the grinding and polishing process has been completed, a mixture of acid, metallic salts, and other materials is applied to the surface of the concrete. This creates a chemical reaction and changes the composition and color of the concrete to achieve the desired effect. These effects can even be mixed and matched as desired to create a highly decorative patterned effect.
Ultimately, because concrete stains react with your floor's surface, each project results in a completely unique and individual result.
Who Needs Concrete Staining?
Concrete staining can be an attractive, low-cost alternative to many other hard-wearing floor surfaces. As it is highly durable and maintains a natural shine, concrete staining is a viable option for the following institutions:
Showroom flooring
Hotel lobbies
Laboratory flooring
Shopping malls and retail stores
Commercial kitchens and restaurants
Car and boat showrooms
Schools and universities
Pool decks and patios
Residential homes – especially in basements and garages
Benefits of Stained Concrete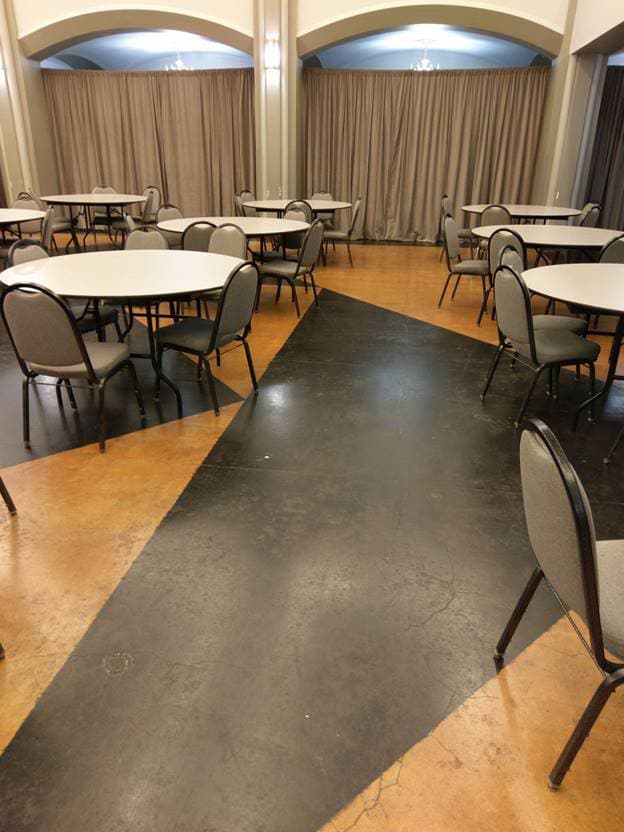 As concrete polishing and staining provides a highly attractive finish, this has become popular with many people and brings with it the following benefits:
Highly Durable – Concrete staining leaves a highly durable surface that is resistant to chipping and fading. While it is not necessary, to further enhance and protect the surface, the flooring can be sealed with urethane coatings.
Low Maintenance – Indoor air quality is improved as concrete floors will not trap dust, mold, or other allergens. To maintain the surface, all that is usually required is a damp cloth or mop occasionally.
Cost-Effective – For large industrial or commercial buildings, concrete staining is a very cost effective way of achieving an attractive flooring surface as it can provide the look of natural stone at only a fraction of the cost.
Attractive Finish – The design options with concrete staining are limitless. Our experts can replicate many different stone and marble appearances, as well as mix effects to create a completely unique look that will catch your visitors' eyes.
Contact Our Concrete Staining Experts in St. Louis, St. Charles, & Columbia
If you are considering concrete staining for your floors, AES's concrete staining and flooring experts are always available to discuss your flooring requirements with you. They can explain the complete process from preparation and polishing, to staining and sealing as well as what you can expect from your floors in the long term. If you are a home or commercial building owner in St. Louis, St. Charles, or Columbia, MO and want to learn more about our services, contact us today.