Glue & Floor Adhesive Removal Service in Missouri
If you are considering a renovation or demolition project that requires floor adhesive removal, Advanced Environmental Services can help. Large or small, residential or commercial, we can offer a customized solution and provide comprehensive services to remove even the toughest stuck on glue or adhesive. Contact our environmental remediation company to learn more and to find out how AES can help you with floor adhesive removal in and around St. Louis, St. Charles, and Columbia, Missouri.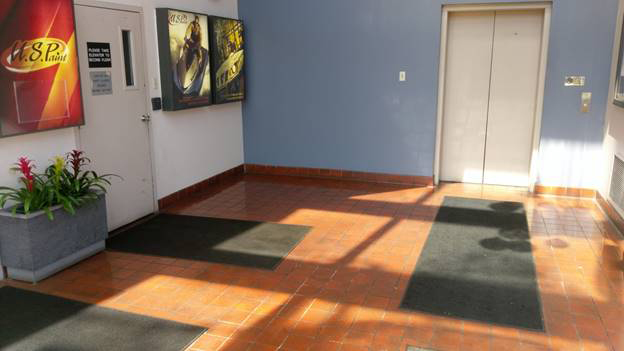 BEFORE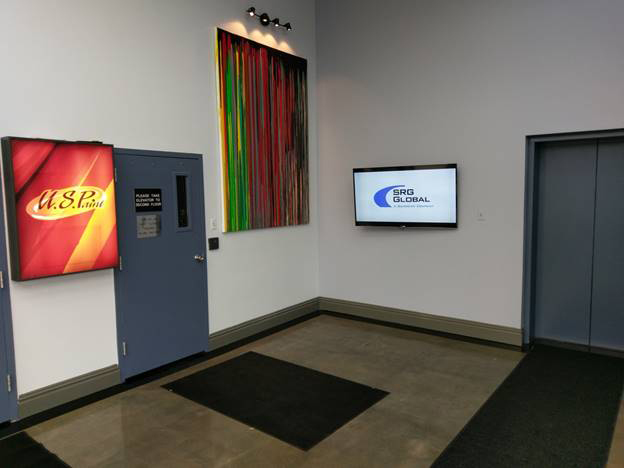 AFTER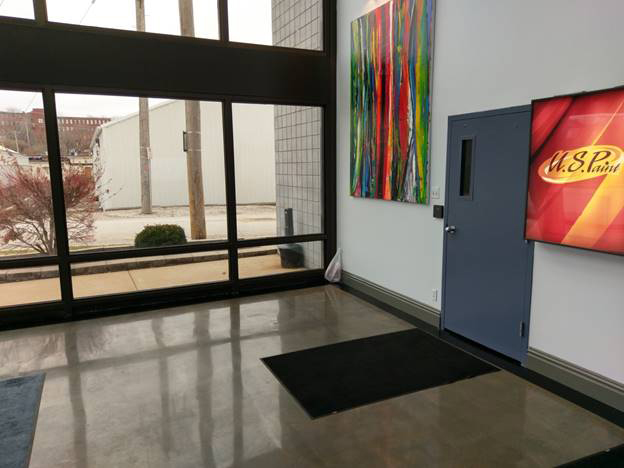 AFTER
Why You Need Floor Adhesive Removal
There are many reasons why you need the assistance of professionals for floor adhesive removal, some of which you may not be aware of, and can have major implications if professionals are not consulted:
Asbestos – For many years, asbestos was used in the manufacturing of floor tiles and flooring adhesive, and these materials may still exist in many older homes and commercial buildings. AES has the experience and equipment to fully test, remove, and dispose of any flooring or adhesive, which may lead to a potential health hazard and the release of asbestos fibers into the air.
 As with any asbestos removal project, there are rules and regulations that must be followed when it comes to asbestos containing floor tile and adhesive removal. As a professional environmental remediation and asbestos removal company, our experts can provide you with all the assistance you need to stay in compliance for the duration of your project, with minimum of downtime and disruption. Once completed, your property will be left in a safe and usable condition ready for the next step in your project.
Old Adhesive – Even if your floor tiles or adhesive do not contain any asbestos, you may require professional floor adhesive removal to allow you to prepare the surface for the new flooring of your choice. Thanks to years of continual traffic over your floor, much of the adhesive and parts of your old flooring will often remain stuck to the concrete. This can be difficult to remove, and often times, parts of the concrete can become loose or damaged during the adhesive removal if proper steps are not taken, leaving your floor in an unsuitable state for your new flooring. Professional glue or adhesive removal, will clean your sub-floor surface, preparing it for any new flooring application or installation.
How We Handle Floor Adhesive Removal
At AES, we take pride in providing quality services and making sure our customers are completely satisfied with every project. Sometimes a floor adhesive removal project can get complicated if asbestos is discovered, but our workforce is fully trained in asbestos floor tile removal if that is the case.
For normal tile and floor adhesive removal, we can use either shot blasting or the latest grinding machines equipped with different grades of diamond encrusted discs. These are strong enough to remove any adhesive, floor coatings, or surface.
To cause the minimum of disruption, our machines are fitted with dust suppression systems that can reduce or prevent any dust particles around your workplace. Once completed, your floor will be ready for the flooring or coating of your choice.
Learn More About Our Floor Adhesive Removal Services in St. Louis, St. Charles, & Columbia
If you want to learn more about our floor adhesive removal services, contact AES today! Our asbestos and flooring specialists are available to help you accomplish your project cleanly, efficiently, and safely.