Calling a Mold Remediation Company

in St. Louis, St. Charles, & Columbia, Missouri
Advanced Environmental Services is a mold remediation company offering commercial mold remediation and home mold removal to customers throughout the Midwest. We offer mold testing and inspection services as well as complete mold remediation for both large and small buildings. With our complete mold removal services, our mold remediation company can fix any mold problem. If you have recently discovered signs of mold in your building, please contact our mold remediation company to learn how we can help.
As a St. Louis-based mold remediation company, Advanced Environmental Services has experience working in homes, residential buildings, schools, healthcare buildings, offices, commercial buildings, and industrial buildings throughout Missouri. We serve clients in and around St. Louis, St. Charles, and Columbia, Missouri.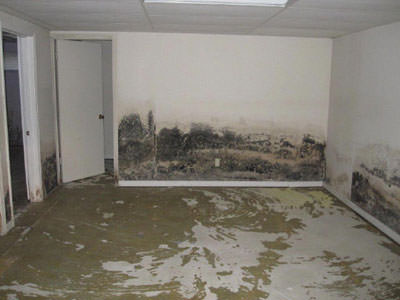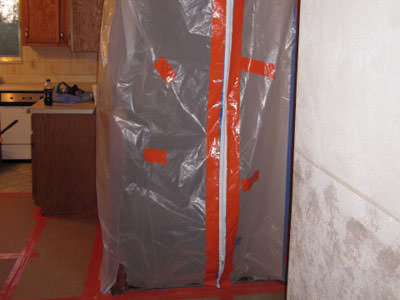 Zip containment used to keep airborne toxins within the work space
Our Mold Remediation Services
Advanced Environmental Services is a complete environmental remediation and mold remediation company. We offer a wide range of services to address any environmental problem or indoor contamination in homes and commercial buildings. As a skilled mold remediation company, our teams of professional inspectors and mold remediation specialists can solve nearly any mold problem. Our mold remediation services include mold inspection and mold remediation for both small and large-scale projects. By using our mold remediation company to address your mold problems, you can be sure that your mold problems are removed in a safe and effective manner.
Prior to beginning any mold removal project, it is first important to hire a professional mold remediation company to perform a complete mold inspection of your building. Mold testing and inspections help to locate all of the areas where mold growth is a problem. By performing a mold inspection, our mold remediation company can better estimate the mold remediation costs for your project and can begin working on a mold remediation plan. Additionally, a mold inspection will locate all of the areas of mold contamination, allowing for complete remediation.
The mold remediation process includes determining the source of the mold problem and safely removing all of the mold from a building. For our mold remediation company, finding and resolving the source of mold issues is one of the most important steps during mold removal. This is because without eliminating the excess moisture or controlling high humidity problems, mold problems are likely to return. After finding and resolving water leaks or humidity problems, our mold remediation company will begin cleaning and removing mold. Depending on the extent of mold growth, this may involve removing and replacing some contaminated materials.
If you are interested in our mold remediation services for your residential or commercial property, contact our mold remediation company or read more about mold remediation and removal.
Additional Mold Remediation Resources