When You Need Asbestos Remediation
Asbestos is a naturally occurring mineral fiber that has been used in the development of a number of common everyday products and building materials. Because of its ability to resist heat and corrosion, asbestos fibers have been used in products such as floor tiles, roofing materials, and vehicle brakes. In more recent years, asbestos has been determined to be a main cause for a number of dangerous health complications including mesothelioma and asbestosis. If you are planning a remodeling project or notice deteriorating materials inside or outside of your home or business, you should contact Advanced Environmental Services to learn more about our asbestos remediation services.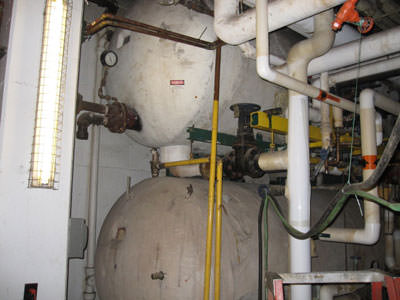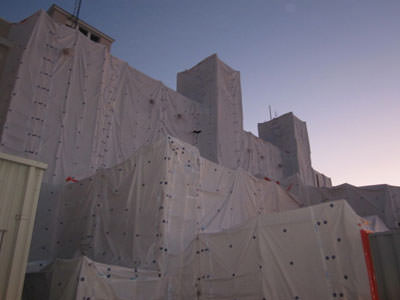 Considering Asbestos Remediation
In general, asbestos containing materials are not dangerous if they are undisturbed and are in good condition. However, there are several reasons that one should be concerned with the presence of asbestos. For example, if materials appear to be deteriorating or have been recently damaged, you may require asbestos remediation in your home or building. This is because damaged asbestos will break apart and release dangerous fibers into the air. Additionally, if you are planning a major construction, renovation, or demolition project, it is highly recommend that you determine if asbestos is present and take any necessary asbestos remediation steps. Advanced Environmental Services can evaluate any potential asbestos problems and perform the necessary asbestos remediation services before the asbestos becomes a problem.
Products & Building Materials Containing Asbestos
While most products made today do not contain asbestos, many building products manufactured up until the 1970's and used into the mid 1980's contain asbestos. Therefore, many commercial, industrial, and residential buildings may require asbestos remediation services. The following is a list of common places that you may find asbestos in your home or business as well as the types of situations that make professional asbestos remediation necessary.
Steam Pipes, Boilers, and Furnace Ducts: These items may be insulated with asbestos blankets or asbestos paper tape, which will release asbestos fibers if damaged, repaired, or removed improperly. In these situations, asbestos remediation is recommended.
Resilient Floor Tiles, Vinyl Sheet Flooring, and Floor Tile Adhesives: Asbestos can be released from the floor when sanding floor tiles or when scraping or sanding the back of tiles during floor removal. Therefore, professional asbestos remediation and asbestos floor tile removal will prevent the creation of hazardous situations during remodeling or demolition.
Cement Sheet, Millboard, and Paper Insulation near Furnaces and Wood Burning Stoves: Repairing or removing appliances or cutting, tearing, sanding, drilling, or sawing insulation can release asbestos fibers from these materials.
Door Gaskets in Furnaces, Wood Stoves, and Coal Stoves: Worn seals can release asbestos fibers during the use of these items.
Soundproofing or Decorative Material Sprayed on Walls and Ceilings: Loose, crumbly, or water-damaged materials may release asbestos fibers resulting in an immediate need for asbestos remediation. Additionally, sanding, drilling, or scraping the material during removal or remodeling can release fibers into the air, so you should contact an asbestos remediation company for testing prior to beginning any construction project.
Patching and Joint Compounds in Walls and Ceilings or Textured Paints: Sanding, scraping, or drilling these surfaces during remodeling or renovation can release asbestos fibers into the air; therefore, testing and necessary asbestos remediation should be the first step when planning remodeling or demolition.
Asbestos Cement Roofing, Shingles, and Siding: These products are typically durable and are unlikely to release asbestos fibers unless sawed, drilled, or cut. Therefore, asbestos remediation is only necessary prior to demolition or major remodeling that will affect these materials.