FAQs from One of the Top Missouri Asbestos Removal Companies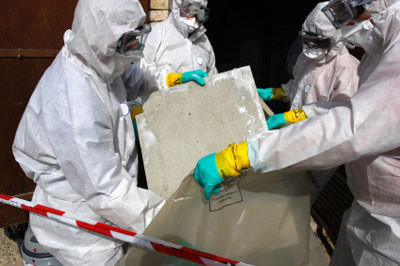 As one of the leading asbestos removal companies in Missouri, we receive a lot of questions about asbestos and asbestos removal. Below are some of these top questions along with the answers. To learn more or to schedule an asbestos testing or removal appointment in St. Louis, St. Charles, Columbia, or the surrounding areas, contact our asbestos removal company online or by phone.
How do I know if I have asbestos in my Missouri home?
The only way to be sure if your home contains asbestos is to have it tested by one of the asbestos removal companies in Missouri who is duly certified to carry out these inspections. It is important to keep in mind that the EPA only recommends testing materials if they are suspect and have already become damaged or if you are planning a renovation or construction project that will disturb the materials.
What are the health risks if I have asbestos in my home, property, or school?
If the asbestos is in good condition and has not been disturbed, it is not likely to pose a health risk. However, serious risks are present when the asbestos has become disturbed or damaged due to things like wear over time, exposure to harsh weather conditions, or remodeling. If you are not sure if asbestos poses a risk in your home, you should contact one of the local asbestos removal companies in your area to learn more.
What happens if my building or property is damaged by flood or fire?
If your home is damaged by floor, fire, or other catastrophe and it was built during a time when asbestos containing materials (ACMs) may have been used, it is important to contact certified asbestos removal companies as soon as possible. Samples should be taken and any damage should be assessed while waiting for the results. In the event of an emergency in the greater St. Louis, St. Charles, or Columbia, Missouri area, contact AES to schedule an appointment.
Can I handle asbestos removal myself?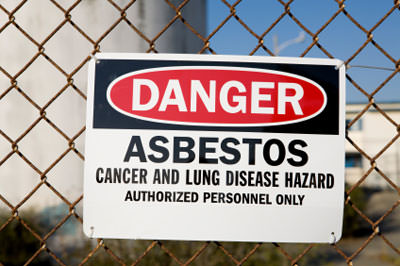 While Federal regulations do not apply to work performed in your own home, the EPA highly recommends that you contact experienced asbestos removal companies who can assist you with removal. Our employees at AES are trained in dealing with the removal of all types of ACMs including insulation, flooring, ceiling tiles, and more.
Where can I find the best asbestos removal companies?
There are many companies offering asbestos removal services, and you can easily find them by asking for recommendations from friends or searching online. However, when choosing the best asbestos removal companies, it is important to consider a company's certifications, experience, and expertise to ensure they can provide accurate information and service. The professionals at AES are fully registered and have experts who can assist you throughout the entire asbestos abatement process in St. Louis, Columbia, St. Charles, and the surrounding areas.
What Happens if friable asbestos containing material is left behind after an abatement?
If this is the case after professional asbestos abatement, the asbestos removal company responsible did not complete their duty to you. You should contact the company responsible to have them remove the remaining materials and re-clean the area.
How do I find out if there is asbestos in my child's school?
All schools are required to be tested for asbestos unless the architect or project engineer responsible for the construction has certified in writing that no asbestos materials were used in the building's construction. These inspections are carried out every three years by certified asbestos removal companies, and the results should be contained in the school's management plan.
The Asbestos-Containing Materials in Schools Rule states that schools should make their asbestos management plan available to the public within 5 working days of a request being made. The management plan should give details of what materials are present and where they are located. It should also detail response actions or preventative measures they have in place to prevent asbestos exposure.
Contact Our Asbestos Removal Company in St. Louis, St. Charles, & Columbia
If you are looking for the best when it comes to asbestos removal companies in Missouri, contact AES today to speak with one of our friendly representatives and get answers to your questions.