FAQs from a Demolition Expert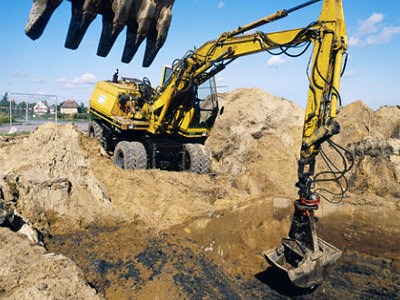 As a leading demolition expert in Missouri, we receive a lot of questions about demolition projects. Below, we have included some of the most common questions and as well as answers provided by our demolition expert. If you have a question that is not answered here or would like to request a quote for your demolition project in St. Louis, St. Charles, Columbia, or the surrounding areas, contact us and one of our demolition experts will be happy to help!
What are the main types of demolition?
By definition, demolition, is process of structural dismantling, that often includes a combination of environmental remediation, salvage, recycling and industrial recovery, waste disposal, and site clearance. There is complete demolition where a whole site is cleared, or interior demolition, which removes all internal components, but leaves the structural integrity of the outer shell of a building intact.
What is not considered waste?
While some demolition services simply destroy and throw away all of the materials removed, there are some materials that are not considered waste and can be salvaged or recycled. To help the environment as much as possible, our demolition experts salvage and recycle materials when possible. These can include:
Roofing Materials
Aggregate materials including bricks, porcelain, stone, granite, marble, etc.
Wiring cables and conduit
Wood
Flooring and Plasterboard
Metal materials including iron, steel, copper, brass, etc.
What if the building I need demolished contains asbestos?
If you know or are unsure if you have asbestos containing materials in your building, you should seek the advice of professionals, as no demolition work can be undertaken until these have been removed. A good demolition expert can offer asbestos testing and abatement as part of their service.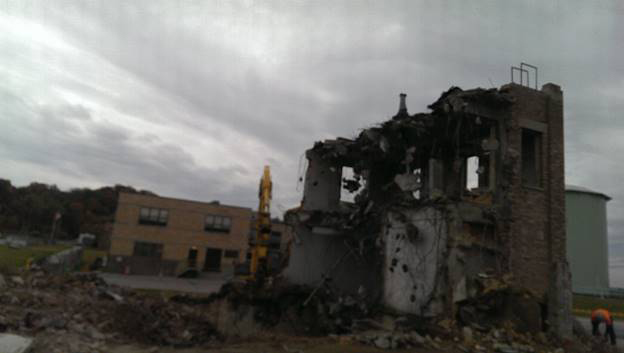 What if my site is a brownfield?
A brownfield site is one that may have small amounts of toxic substances present in the earth. These sorts of properties can be old gas stations, warehouses, electroplating plants, etc. As with any form of pollution, these substances must be removed and remedied before the demolition project can be considered completed.
Do I need to notify anybody of a planned demolition?
Yes, there are many regulations in place as to who needs to be informed and which permits need to be obtained before building demolition can begin, especially in the case of asbestos being present. A good demolition expert will have in-house professionals who will handle all of this for you as part of their service.
How long will demolition take?
All demolition projects take time, and the exact amount of time required can vary depending on the project. Obtaining all the correct permits and giving notification can take a minimum of 10 working days, especially if you have asbestos on site. It also depends on what sort of demolition you require. As an example, if you were demolishing a house and all the paperwork was present, this could often be completed in as little as 3 to 5 days.
What services need to be disconnected before a demolition project?
Gas and electric would have to be disconnected and meters removed if they are in the vicinity of the demolition. In the case of water, many demolition experts prefer this to be left connected.
What happens if things go wrong during a demolition project?
As demolition requires so much planning and preparation, in most cases things do not go terribly wrong when a project is handled by experienced experts. If something does happen, a demolition expert should have the relevant public liability and property insurance in place to cover this.
Contact A Demolition Expert in Missouri to Learn More
If you would like further information on our specialized demolition services, or just have more questions regarding the above, the demolition experts at AES can help with your questions. In Missouri, including St. Louis, St. Charles, and Columbia, contact us by phone or online through our convenient form.