Tips for Choosing the Best Mold Removal Companies
If it appears that you have a mold infestation, finding the right mold removal company for the job can seem like a daunting task. Though the discovery of mold is an urgent matter, you need to take proper care to find mold removal companies you can trust to do the work safely and accurately.
Resist the urge to hire the first mold removal company you get from the phone book. The cheapest option may not always be the best - if the company is not reputable, problems may return down the road and cost even more to remediate.
Below are some tips on finding and choosing the best mold removal companies in Missouri.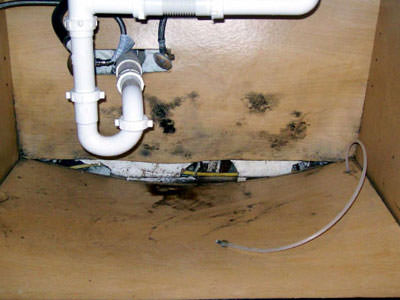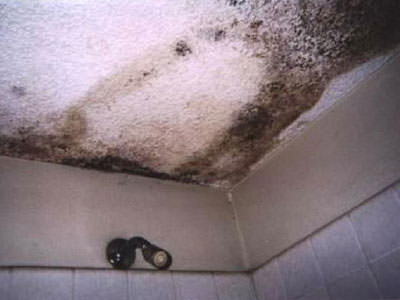 What Matters Most in Mold Removal Companies
Services Offered
While many Missouri companies specialize in getting rid of mold, not all of them follow the same process and not all of them offer a complete service.
Mold Consultants: These companies' main purpose is to assess the mold problem. They often do not perform remediation services in house, but will only recommend which removal experts to go to.
Mold Testing Companies: Similar to mold consultants, these companies are focused on diagnosing the problem. They will usually only take surface and air samples to help determine the extent of the problem within a given area.
Mold Treatment/Removal Companies: Once the extent of the mold problem has been attained, the treatments companies will physically rid the space of mold using special chemicals and treatments. Some of the best mold removal companies, such as Advanced Environmental Services, will perform everything from testing to removal in house, offering a comprehensive service solution.
Mold Removal Cost
Unfortunately, mold removal can be a costly venture. Therefore, you will want to take into consideration the actual cost of mold removal before selecting a company. However, you should also keep in mind that the cheapest cost is not always the best and can end up costing you more in the long run. Some of the costs that you should inquire about include:
Consulting Fees: Many mold removal companies charge a consultation fee before beginning any work. Then, any removal services are charged extra.
Testing Fee: Testing fees are charged to help diagnose the extent of the problem. These are normally added to any consultation fee that has already been disclosed.
Full-Service Fees: Mold removal companies, like AES, that provide a full range of services are often the most expensive - and the most experienced. Their charges will often cover everything including consultation, testing, and mold removal giving you peace of mind that your project is being handled completely and properly.
Location
Mold varieties can vary depending on location. Mold removal companies from the north-eastern part of the United States will have a different expertise than ones based in the south-western regions. Therefore, it is important to choose a mold removal company that is local to your region and experienced serving your local area.
Advanced Environmental Services has been serving customers throughout Missouri since 2005 and we specialize in mold remediation throughout the state including St. Louis, St. Charles, and Columbia.
Experience & Certifications
Mold removal can be a complex process, so you should check for some reassurances that a company can live up to its promises. The company you choose should have a solid track record serving homes or businesses in your area. They should have experience with the latest mold remediation solutions and should be certified to handle your project safely and properly.
The main 3 certifications to look for include:
MR-S Certification: This certification proves that an exam has been passed to ensure the company meets all state licensing requirements.
CMR S Certification: The best mold removal companies will hold this certificate. It shows the company has over 5 years of proven experience in treating and removal of mold.
CMR Certification: This certification shows that an individual has over 2 years of proven experience in removing mold from indoor environments.
Other Factors to Consider in Mold Removal Companies
Does the company have a good reputation and references? The Better Business Bureau can be used to check the company rating.
Do they have the certifications mentioned previously: CMR, MCR S, and MR-S?
Does the company hold property insurance and worker's compensation insurance, and can they provide proof of this?
Are the company employees certified to perform mold remediation?
Do they provide a warranty on their work and for how long?
Contact Us for Expert Mold Removal Service in St. Louis, St. Charles, & Columbia, MO
If you are searching for the best in mold removal companies in Missouri for your home or business, look no further than Advanced Environmental Services. As an experienced mold remediation company located in St. Louis, we proudly serve the entire greater St. Louis area as well as St. Charles and Columbia, Missouri with expert mold removal services. Contact us today to speak with an expert.